If you have a Visa gift card, it is an excellent option for shopping online. Generally, these cards are given as a gift, and you can use them in any online store such as a Visa debit or credit card.
The difference is that the gift card has a limited amount of money charged to the account. Once consumed, it can no longer be used.
There are a few steps you have to perform after you receive a Visa gift card. In this article, we will explain how to use it online and other things to consider.
What is a Visa gift card?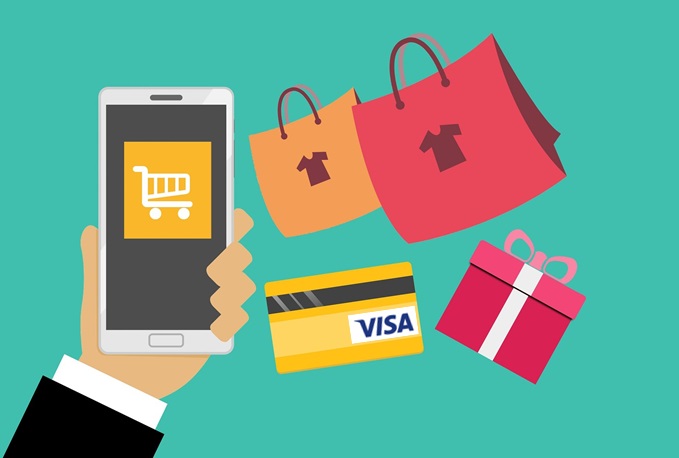 It is a prepaid card that functions like any other Visa credit or debit card; the difference is that it has a balance limit depending on how much money was put in it.
Every time you buy something, the balance will reduce and, when you are over, you cannot use it again. Also, you cannot add more money to it.
It is commonly a great gift (as the name suggests), because the person who receives it can decide how to spend the money.
You can buy these online or in-person too, just keep in mind that if you want to buy it with the latter option and you are using a personal check, you need to bring a photo ID. You can search for stores that accept this type of payment, or you can just use cash to buy it, so it is better that you also know where can I cash a check.
On the other hand, have in mind that the card will expire 24 months after it was purchased.
➡ READ ALSO: Prepaid Visa card
How to use it online?
Step 1: activate it
Most Visa gift cards are already activated, usually by the cashier or the person who issued the card. But in case it is not, check the front side, and you will see the instructions to activate it.
If you purchased it online (or the person who gave it to you), you would most likely receive an email with a link to complete the activation.
Step 2: register it
At the back of your card, you will see a "1-800" telephone number and a web address; these two options will allow you to do the registration process.
Whether you call or enter the website, you will have to give some information to confirm that you will be the person using it, such as:
Full name.
Address.
Telephone number.
ZIP code.
This has to be the same information as the one you use to make regular online payments.
Step 3: use it
Once you register it, you will be ready to go to different websites and buy whatever you want. You just got to make sure that they accept Visa debit or credit card; even if yours is a "gift card," it functions the same way.
Usually, the portal will request you to put the card number, a three-digit code (or CVV which is on the back), and the expiration date.
Where can I use the gift card?
As we mentioned above, you can use it on any website that accepts regular Visa debit or credit cards. Some of the most common are: Amazon, Target, Walmart, Starbucks, Apple, among others.
What kind of gift cards can I get?
In this link, you can see all the Visa gift card options you can get: usa.visa.com/pay-with-visa/find-card/buy-gift-card.
Other considerations
Sign the card on the back to identify it as yours.
Always check your balance before making any purchase. If the price is higher than your balance, the transaction will be rejected.
One of the most popular questions is how to combine Visa gift cards? Unfortunately, you cannot do it. If you want to use the balance on various cards, you need to select a store that accepts more than one payment for the same purchase.
Another popular option within gift cards is Mastercard. The activation and registration process is commonly the same; however, in this article, you can read more about how to use a Mastercard gift card online: www.mastercard.ca/en-ca/consumers/find-card-products/prepaid-cards/gift-card.html.
If you have further questions, you can always call the number that is printed in the back of the card.