Nowadays, thanks to technology, we can make electronic payments using credit or debit cards. Plenty of people use these methods daily because they are an easy way to obtain products and services. However, the Federal Reserve System estimates that over 15 billion checks were issued last year, proving that they are still very used by American citizens.
Checks are money orders for a specific amount of money that must be paid to the bearer. Also, they are issued and chased in bank institutions.
Even though they are easy to fill, by the moment of cashing, you need to fulfill some requisites. In this article, we will guide you through the process.
Who Cashes Personal Checks?
A personal check is a payment order issued by the drawer to a natural or legal person (company). In order to collect it, it is necessary for the drawer's account to have funds deposited in a bank account.
Holders of current accounts are given a personalized checkbook with printed checks that they can use as a means of payment, and in which they appear: the check number and identification code and the Client Account Code (CCC) that identifies the account.
The use of personal checks as a means of payment has decreased with the appearance of other more convenient ones, such as credit cards and online banking, but also due to the inconveniences that make collection difficult. To cash a personal check it is necessary that there are funds in the entity, so there are no guarantees if someone wants to pay you with this method. The entities also charge high commissions for each check returned for insufficient funds.
How To Cash a Check Without ID?
By law, all banks in the United States require a type of identification in order to cash checks. Also, there are no standard requirements and each bank or institution can create its own policy; that is, the requirements may vary.
In most cases, mainly government-issued types of identification are accepted, such as: state ID or driver's license (these are the most common).
However, if you don't have any of these IDs, here are some things you can try:
Provide an alternate ID. In addition to those two types of IDs, military IDs and passports are commonly accepted. Another secondary form of identification can be a credit card or utility bill. Make sure to check with the bank for their entire list of accepted documents.
Deposit the check into your account. If you do not have any documents available, you can deposit the money in your account and wait while the bank processes the funds. Generally, this process takes between 3 and 5 business days, but after that time, you will be able to have the money directly in your account.
Cash the check at an ATM. This does not work with all banks, you must first check with the one of your choice. Some of them allow you to deposit a check in a similar way to the one mentioned above but doing it directly at an ATM.
Where To Get A Cashier's Check Without A Bank Account?
Cashier's checks are meant to be requested with a bank account; you only have to contact your bank, ask for one and follow the process. However, it is still possible to obtain the check if you do not have it.
There are banks that offer cashier's checks to non-customers for an extra fee (in cash). So, you need to look for the banks near you and ask if they offer this service.
You might have to provide information like why do you need it, but in the end, it will depend on the type of bank.
How to Cash A Check Without A Bank Account?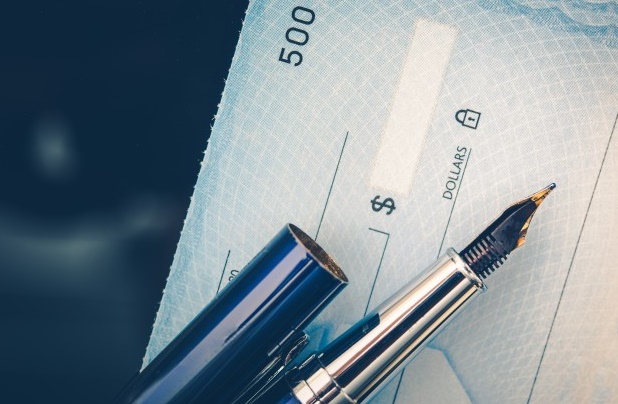 If someone has given you a check, but you do not have a bank account to deposit the funds, do not worry, you can receive the amount in cash with the only condition of paying a fee.
In the next paragraphs, we give you some options that you can try:
Ask someone else to collect it for you
If the check does not have your name on it yet or is issued "Bearer", then a friend or trusted person can cash the check. But remember that it must be someone honest.
Deposit the check on a prepaid card
You can buy one of these cards at various stores such as Walmart, Walgreens, CVS, etc. However, it evaluates the card's hidden fees, expenses, and fees very well. There are cards that charge to withdraw cash, to pay for things online, to check your balance at ATMs, etc.
Cash the check at a retail store
Walmart, Kmart, and other retail chains, pharmacies, and supermarkets offer to check cashing services to their customers for a small fee.
These 3 previous options are ideal if the amount to be charged is between $1,000 and $5,000 approximately. However, for large checks, there are other options as well.
For example, if you are wondering "How to cash a $50,000 check if you do not have a bank account", you can try the following:
Go to the issuing bank
Generally, banks that issue checks can also cash them. You can go there even if you are not a customer. In this case, if you are their client, the bank may not charge you anything for the process, but if you are not, you will have to pay a special fee.
Bank of America is one of the many banks where you can cash your check even if you are not a customer; you only need to go to a "full-service financial center." In this link you can find the nearest center.
Chase Bank is another popular option; you will have to show your ID, a second document like a Social Security card, and probably some other paperwork.
Additionally, here is a list of banks that cash large checks for non-customers. Note that the fees and requirements may vary:
Bank of the West.
BMO Harris Bank.
Citibank.
Fifth Bird Bank.
Citizens Bank.
Go to a check-cashing store
Another option is check-cashing stores; there should be at least one in your local area. But, the downside is that they usually charge a fee and a percentage of the amount of your check. The rate may vary but, to give you an idea, it could be 2% or 3% of the total sum.
Cash Check Online
Cashing online is so different from doing it in person, but it can also bring some benefits!
If, for any reason, you cannot cash your check directly in the bank, you can ask them if they have online services. However, this will only result in money being deposited in your bank account and not having it in cash. You would still have to go to the bank to withdraw the money.
There are even banks that have mobile apps for customers, such as Chase or Bank of America, and some other wallet-apps like PayPal or Ingo Money. However, some of them have a service fee; for example, with PayPal you can wait 10 days for your money to be deposited, but if you need it instantly, you can pay an extra fee.
The process with these apps is similar, you just have to take a picture (front and back) of the check you want to cash, and wait for the review and approval. Depending on the app, it can accept different types of checks, so do your research before trying to cash in one of them.
Can You Cash A Check at Any Bank?
Technically, no. If you go to a bank where neither the person who wrote the check nor the receiver has an account, they are within their right to deny cashing of the check.
And it is logical. The ideal is to go to the institution that is named on the check as this way they can verify the identity of the people involved, the availability of funds, etc.
How To Cash A $50,000 Check?
Checks of $ 50,000 or more should be cashed with caution as it is a large sum of money.
The most important thing is to try to cash it in the same bank from which the check was issued, as this will give you more security to access the funds.
You also have to consider that you will have to wait a couple of days to have the check money available. In the next section we will explain everything you need to know to specifically cash a sum of $ 50,000 or more.
Considerations to cash a check
If you have a check, before you go to the bank to cash it you should consider these things:
Large Checks
The Federal Reserve Board in the "Regulation CC" (Availability of Funds and Collection of Checks) has established that checks with an amount of $5,000.00 or more must be considered as "large checks."
The normative also rules that, in these cases, the bank institutions can delay the availability of funds for a "reasonable period of time." This period varies depending on the type of check.
"On-us" checks: This is the case when you cash the check in the same bank that issued it, and the "reasonable period of time" is two business days (from Mondays to Fridays, except federal holidays). For example, if someone gives you a Bank of America check and you cash it in the same place, it will be an "on-us check."
Other types of checks: These are the ones you cash in a different bank from where you receive it. The "reasonable period of time" is seven business days.
In both cases, the bank institution has to make available the first $5,000.00, and the rest (if any) within the "reasonable period of time."
Because of this norm, if you want to receive the funds from a large check as quickly as possible, you should deposit it in the issuing bank.
Identification
By the time of cashing the check, you must show your identification document (generally, your driver's license).
Even though the check has your name, if you do not prove your identity, the bank can legally refuse to deposit the funds to prevent fraud.
Amount of money
$50,000.00 is a sum that not all banks can handle. Depending on the bank or credit union that you want to visit, you should call the manager in advance to tell your intentions of cashing such an amount.
In any case, the manager will tell you if you can go directly to the agency or if you should make an appointment.
Issue date
Technically, banks and credit unions are legally capable of refusing to cash any check that is older than six months.
However, if you are a long-time client, they could make an exception, but it is not something mandatory.
On the other hand, some checks have expiration dates, which means that they will be invalid after that date, and you will not be able to cash it.